I've finished
Life of Pi
. I loved every bit of it, except for "Part Three" (the last thirty pages of the book). But
Life of Pi
gave me one other surprise, besides its ending: another found object.
Tucked in between pages 144 and 145 was this little doodle: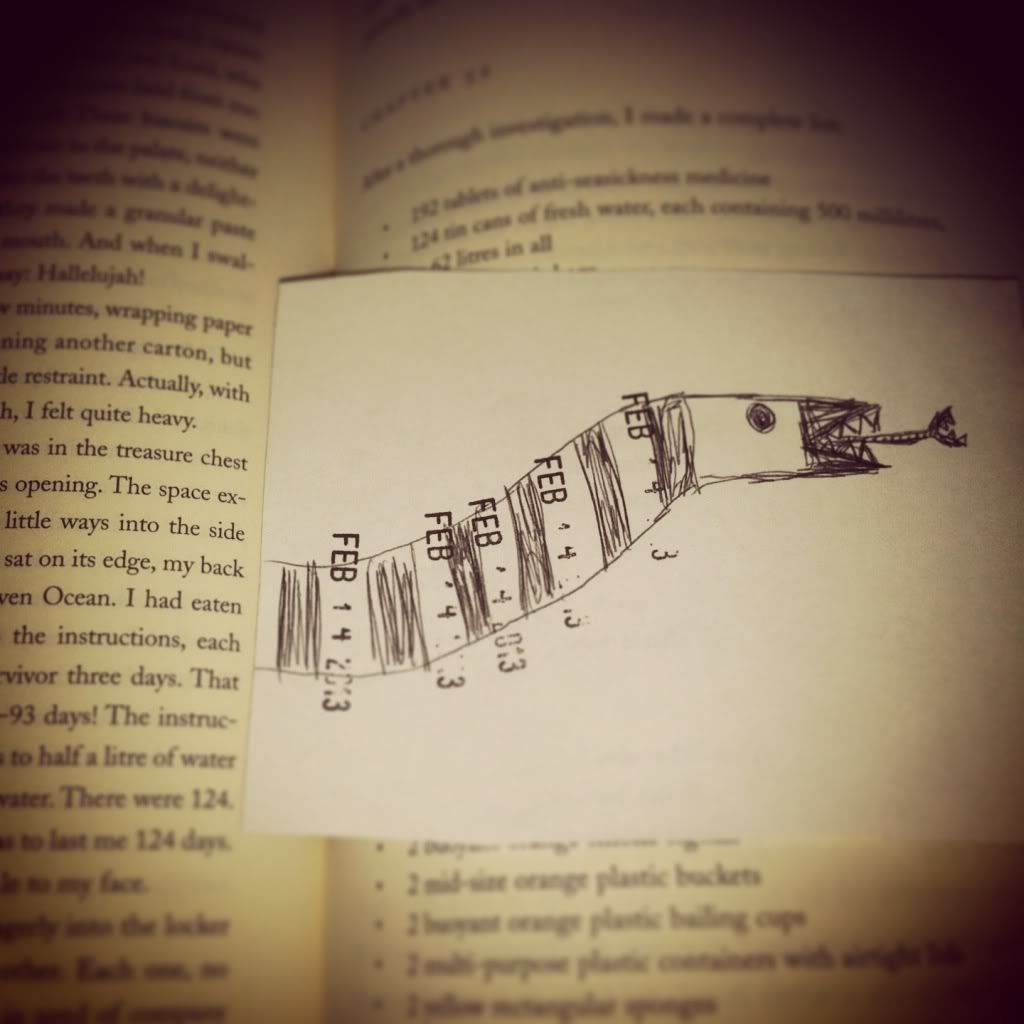 From the
same girl who left her bus ticket receipt
? I don't know. My instincts say "no," but I don't have a huge frame of reference for found objects from which to draw.
Cloud Atlas
is my next summer reading book. So far, it has proved devoid of found objects. (And, so far, it has yet to really captivate me, sadly, but that's a different post for another day.)